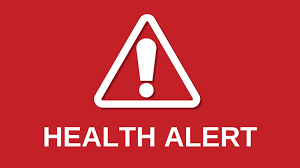 Dear families/guardians of Vivability clients,
As you may be aware, the New South Wales Premier has extended the current stay-at-home orders across all of Greater Sydney including the Blue Mountains, Central Coast and Wollongong until 11.59pm Friday 9 July.
As part of our proactive approach to ensure the health and safety of the clients, families, and employees, we will be implementing some regulation.
All services will remain open unless we have an outbreak in the central west, in which case we will review procedures.
What has changed?
In response to the latest updates, we have reintroduced the below health and safety measures in each of our centres:
Drop-off and pick-up zones are now at front reception.
Temperature checks are mandatory for all clients, families, employees, and visitors entering the building.
Face masks are mandatory for all employees, family members and visitors entering the building.
Staff are required to wear face masks
All employees are required to wear masks while they are working at any Vivability facility and while in the community while working with clients.
Staff can take off their face mask when they need to communicate with someone who is deaf or hard of hearing and seeing the mouth is essential. They must maintain a distance of 1.5 metres, where practicable.
As per the government guidelines it may not be suitable for some people with disability to wear a face mask. It is not mandatory for clients to wear masks, but it is encouraged where possible.
The following measures remain mandatory:
QR Code check-in remains mandatory for all visitors, clients and staff members who enter a Vivability building.
Social distancing remains mandatory at one person per 2m2
Social distancing measures in common areas for our employees and any other visitors
Enhanced handwashing and hygiene procedures
Visitation to accommodation houses is restricted to primary carers and family members.
Visitors or contractors to the centre will be limited to necessary visitors only.
We continue to place the health and hygiene of clients as our highest priority and appreciate your cooperation and support.
If anyone has any enquiries, please to not hesitate to contact a member of the management team on 02 6301 9502.